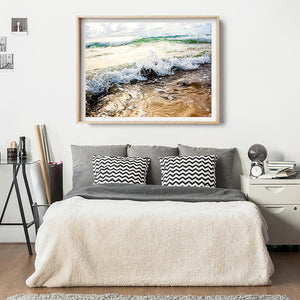 A favourite from the 'Hello from Byron' Print Series  ~  'Ocean at Sundown' looks great in this stylish bedroom space with black and white features.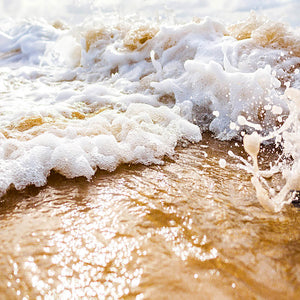 Hello From Byron Bay I / Photo Print ~ As the waves rush forward I Photograph the ever-flowing, always moving energy that is the ocean.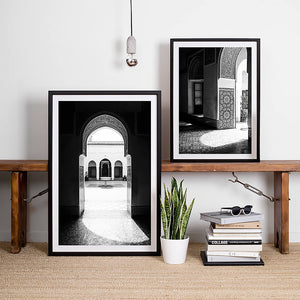 Rustic Wood & Black and White Photography is a great balance, combining Warmth & Style. This photo print was taken in Marrakesh, Morocco.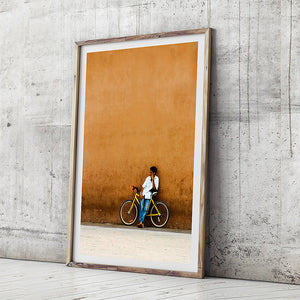 Market life, Marrakesh I ~ This rustic print takes me back to the colourful streets of Marrakesh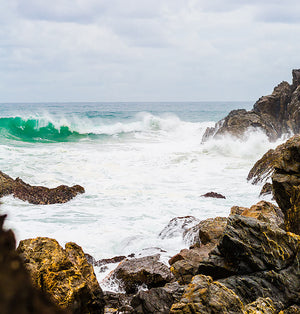 Like a storm beneath the waves, the water hits the rocks with such power and force. Nature is amazing :)  This Photograph was taken at Wategos Beach in Byron Bay.