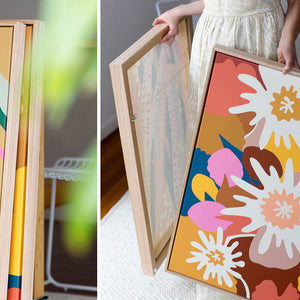 02/11 - Canvas art prints / Colourful artwork
READY TO HANG ~ Framed Fine Art Canvas Prints available now for all prints from the Lux Botanica series!
Beautiful Fine Art Giclee Prints professionally framed in oak to the highest of standards and posted to your door! Just select the Canvas Print option in the materials dropdown when purchasing. This particular artwork is sized A1 and is ready to hang as an oak framed canvas print. Available within Australia.
abstract art, abstract art print, affordable art photographic prints, art for walls brisbane, art print, art prints, australian art print, australian artist, australian nature print, botanicals art print, brisbane art, brisbane artist, coastal home, coastal interior, colourful art, colourful art print, colourful wall art, fine art, fine art photographic print, fine art print, flower art, flower art print, framed art prints brisbane, framed print, framed prints brisbane, November 2022