Striking set of 3 Prints ~ sending this black & white set of prints off this week to old London town, a home of 7 years for me, I loved living there. This series was taken whilst road tripping and hiking through the South Island of NZ, such a beautiful part of the world!
Sending LIQUID SILK IN BLUE ~ from the 'New Zealand in Colour' print series all the way to NYC today, in a very big 'A0' size. I captured this photograph one cool morning in the South Island, the air was crisp and all I could here was the running water ahead as we hiked the path towards the top of the Glacier..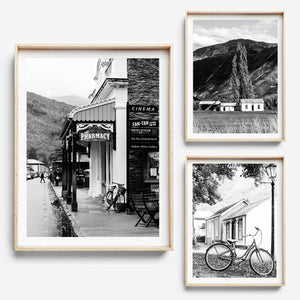 Arrowtown collection ~ A recent triptych put together for a lovely lady here in Brisbane. Arrowtown is a gorgeous little place to visit in New Zealand, have you been there?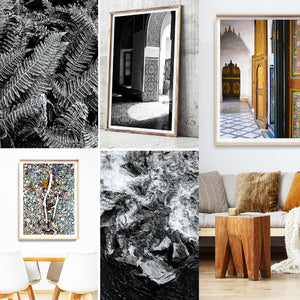 MOROCCAN RUSTIC with a dash of New Zealand ~ A private collection of prints ~ A beautiful little collection selected by a client in the NT. Some really rustic, warmth going on here in this series. A selection of photographic prints from Morocco and the natural elements of beautiful NZ. Printed in A3 size and professionally framed by the client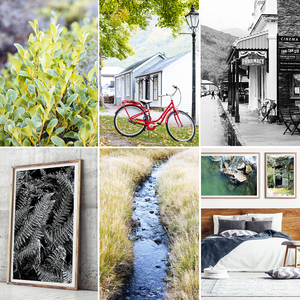 Arrowtown private collection ~ this morning I put together a collection of photographic prints for a customer, created in and around Arrowtown, New Zealand. Have you visited there before? It's a quaint little village, bustling with the hum of humanity and very good coffee to carry you through a day of exploring!