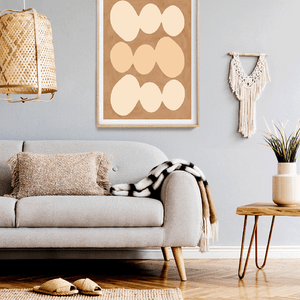 SEASONS II PRINT ~ Humming with cosy feels in this beautiful little scene. This art print was a recent abstract, created with the organic flow of life in mind. Part of the natural texted shapes of the print series 'Organic Abstractions' available
here
.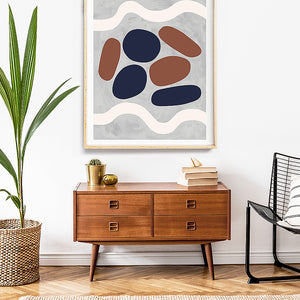 THE SEA II ~ In rustic tones in deep blue & brown with a dash of coastal grey... Swaying in the flow of the tide, gliding through from one side to the next. The sea will take you where you need to go..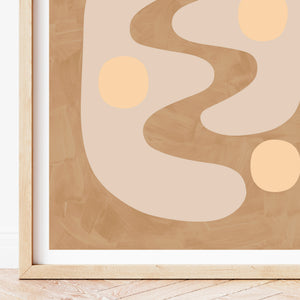 Textured close ups of coastal hues, all that is Organic Abstractions. Close up of 'The Dance' Print. Life is a cozmic dance with the sun, moon, earth, sky and everything in between. As the sun rises, a new dance and a new day.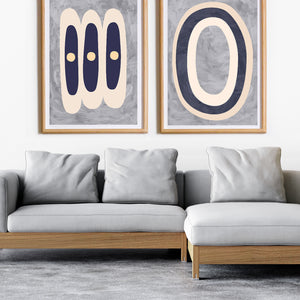 Relax & Unwind in this coastal minimal scene showcasing 2 'Organic Abstractions' Art Prints, with painterly texture and cool shades of blue toned grey.  Order today & receive %10 OFF to celebrate the new Summer month of February in Sunny Brisbane. Purchase now & enter code HELLO22 at checkout.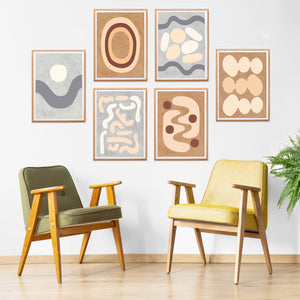 I wish you today a happy day in the rain or sun! Soaking up the rays or laying low, do what you do to feel good and celebrate all that is life! I love this set of 6 prints, interchangeable with each other, display them all together or one by one. NOW available in A4, A3 & A2 sets on beautiful textured paper, the technique I use looks like paint! Posting worldwide from Sunny Brisbane. Available here