Some of the orders going out this week ~ I love seeing the prints that people curate for their private spaces in their very special homes and places of work. Creating is so much more than a job for me, it's a way of making peace, a form of self expression and a special part of my life. New Zealand, Morocco & Byron Bay shown within this collection x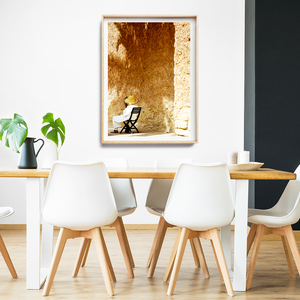 Client feedback: " I will forever be in love with this @clairestelleprintshop Marrakech print. I love the shadow of the date palm and the colours are perfection. Her work is incredible! I also love how the shadow play on the walls of the lower right hand side look like there is a lion in the corner. Can anyone else see it or is it just me? Lol" This Photographic Print is part of the 'World Travel' Series available via the print shop.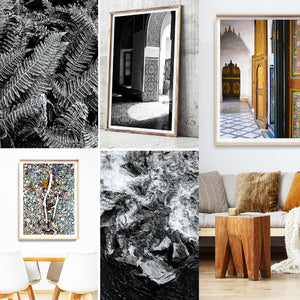 MOROCCAN RUSTIC with a dash of New Zealand ~ A private collection of prints ~ A beautiful little collection selected by a client in the NT. Some really rustic, warmth going on here in this series. A selection of photographic prints from Morocco and the natural elements of beautiful NZ. Printed in A3 size and professionally framed by the client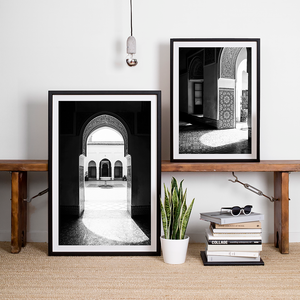 Bahai Palace I & Bahai Palace II ~ available from the Etsy Shop as a Print Set.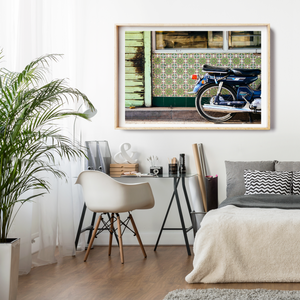 MARKET LIFE, MARRAKESH II ~ Families in Morocco ride motorbikes like this, taking everyone to the Market, Jemaa El Fna to buy and sell produce. This limited edition fine art photography print was created in Marrakesh, Morocco