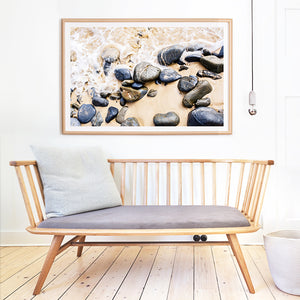 Another big week with photographic prints going out far and wide ~ here is a sneak peak of a few photographic print choices made by my customers for their special homes and work spaces. A bit of a coastal Byron Bay & coastal New Zealand feel this week x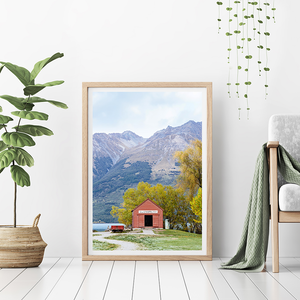 GLENORCHY HOUSE ~ PHOTO PRINT ~ Enduring all weather, this little boat shed stands tall, bright and bold on the waters edge of Glenorchy just outside of Queenstown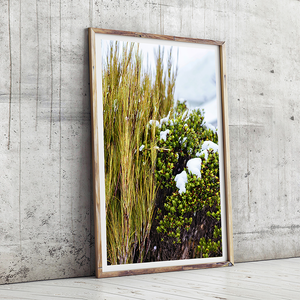 HELLO SPRING / PHOTO PRINT ~ Adding a sense of freshness and signifying a 'new beginning' this print is full of texture, natural colour and coastal style.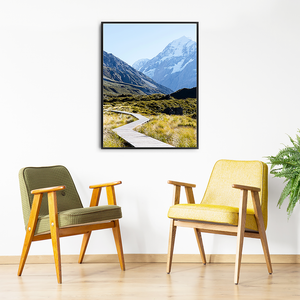 MT COOK BOARDWALK ~ As far as the eye can see this boardwalk meanders around Mt Cook… the perfect mountain vista in the morning ~ www.clairestelleprintshop.com/collections/new-zealand-in-colour/products/copy-of-water-rushes-green-photo-print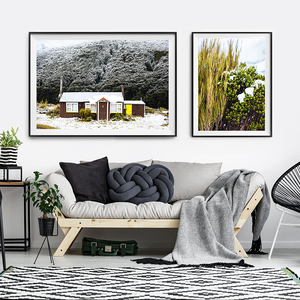 A black and white interior enhanced with hints of colour… 2 PHOTO PRINTS / SNOW SHACK ~ & ~ HELLO SPRING. The textures and colours of both prints adding an element of 'pop' to that special interior.