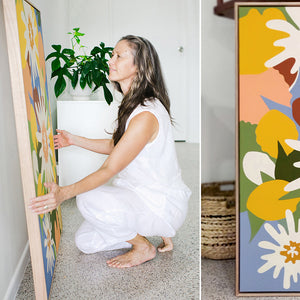 COLOUR INFUSION! I love the life energy derived from the colours of 'Garden Melody', so sunny & happy. The Canvas Art Prints framed in lovely natural oak have become such a lovely feature piece for many home and office interiors.  
Valley on dusk ~ "Have you seen the radiant light of the sun at dusk? Purely energising, as you stand in the glow of the night sky." This fine art print is part of the new series launch 'Organic Abstractions'  
Striking set of 3 Prints ~ sending this black & white set of prints off this week to old London town, a home of 7 years for me, I loved living there. This series was taken whilst road tripping and hiking through the South Island of NZ, such a beautiful part of the world!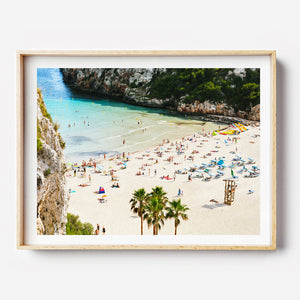 LIFE'S A BEACH ~ One of the favourite Coastal Prints... have you been too Minorca? Part of the 'World Travel' Series available via the Gallery Website here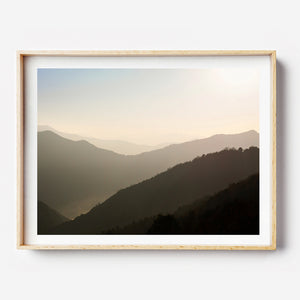 NEPAL MOUNTAINS II ~ Oh how I love this ever so special location, such breathtaking views providing you with space to re-connect and rejuvenate…This print is part of the 'World Travel' Series