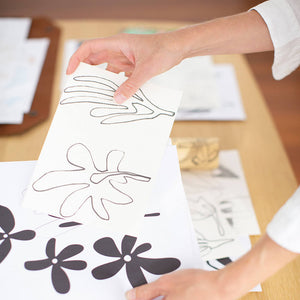 Moving Forward - ceasing the moment right there in front of us, even when we can't see the destination that lays ahead...having faith in the process x  
I start off by drawing all sorts of beautiful little things, floral shapes and curves that guide my hand and eye over the page. I sit here looking at all the little shapes and I can see how things evolve over time, as I evolve over time...I'm really looking forward to seeing how these artworks come to fruition with colour and texture added!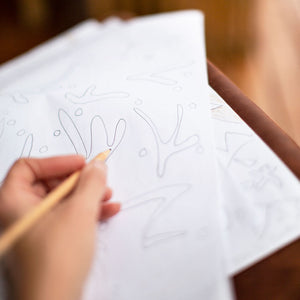 NEW WORK COMING! Beautiful shapes from inspiring bush lands and rainforests that I've seen on my travels or that surround my home in Brissy... x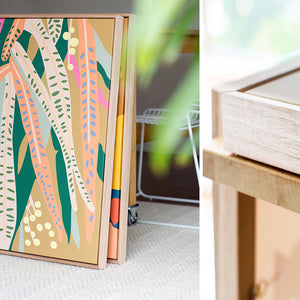 Goodbye! summer for a little while here in Brissy, Australia. Hello to beautiful mornings and trees swaying in the crisp autumn breeze. I breathe in the fresh morning dew and thank my lucky stars to be living in such a beautiful place! x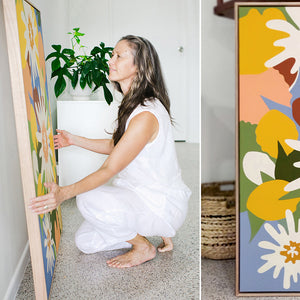 COLOUR INFUSION! I love the life energy derived from the colours of 'Garden Melody', so sunny & happy. The Canvas Art Prints framed in lovely natural oak have become such a lovely feature piece for many home and office interiors.